Recordatorio del Protocolo Sanitario recomendado para los caballos del CSI de Vejer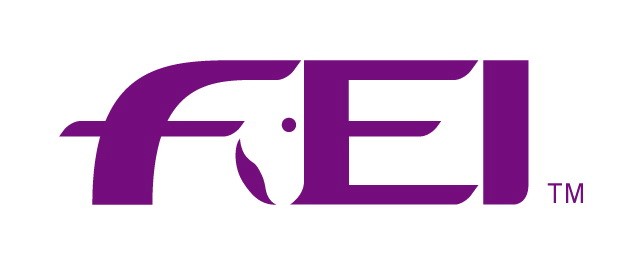 Al hilo de la comunicación adjunta más abajo enviada por la Federación Ecuestre Internacional a todos los jinetes debemos recordar (pdf adjunto), con carácter informativo, las recomendaciones del protocolo de actuación establecido en España por el Ministerio de Agricultura, Pesca y Alimentación; básicamente:
2.1 Aislamiento de los animales sospechosos
2.2 Toma de muestras
2.3 Interrupción de las posibles vías de transmisión durante la sospecha
2.4 Minimizar la diseminación mediante la restricción de movimientos de animales
2.5 Censado de los animales y realización de la encuesta epidemiológica
En todo caso, siempre someter los caballos al seguimiento de vuestro veterinario.
Protocolo MAPA Rinoneumonia equina 
FEI COMUNICADO
De: FEI Communications <communications@fei.org>
Fecha: 9 de marzo de 2021, 8:09:50 p. m. CET
Para: FEI Communications <communications@fei.org>
Asunto: Notification of required biosecurity measures
Dear athlete,
The FEI Veterinary Department has some important information for you following your participation at the Spanish Sunshine Tour in Vejer de la Frontera (ESP).
The FEI Veterinary Department has today received notification of a confirmed positive for EHV-1 in a horse in Belgium after returning from the Spanish Sunshine Tour in Vejer de la Frontera. This horse, which was placed in isolation immediately on return to its home stables in Belgium, was a close in-contact to the first horse that developed a fever on the Vejer de la Frontera venue prior to being put into isolation on 26 February. This first horse displayed neurological signs on 4 March and although it tested negative to EHV-1, that result was inconclusive. A second horse on the venue developed neurological signs on 5 March and was transferred to the isolation stables.
As we have not received the stabling plans from the Organisers in Vejer de la Frontera, and can therefore not establish a list of in-contact horses, it is crucial that you follow the measures below in order to prevent the further transmission of the virus, both to your own horses and the wider European horse population.
These important measures apply whether your horses are still on-venue in Vejer de la Frontera, are in-transit or are already back at your home stables. If your horses are still on the venue at Vejer de la Frontera, please ensure that your horses are isolated and that you implement the below measures.
EHV-1 is an air-borne disease that can be transmitted up to five metres via coughing, but also through direct contact, via people and shared equipment. It can cause respiratory and neurological signs, abortion in pregnant mares and death of young foals. Please refer to the FEI's comprehensive hub on Equine Herpes Virus for more detailed information.
Due to the outbreak of the neurological form of EHV-1 in a number of countries in Europe, the FEI cancelled all international events – with the exception of the Jumping Tours – from 1 March 2021 to 28 March 2021 in order to minimise the spread of this virus. With the cancellation of Vejer de la Frontera on Friday and Gorla Minore (ITA) yesterday, the Jumping Tours are all finished, meaning that there are now no international events in mainland Europe until 29 March 2021.
However, as this disease is easily transmitted, contact between horses must be kept to the absolute minimum and we therefore strongly recommend that you should not participate in any training events, breeding activities etc with your horses.
Although this disease can be easily transmitted, it is also simple to prevent transmission with the following biosecurity measures:
Isolate your horses for 21 days
Horses that participated at Vejer de la Frontera must be isolated for at least 21 days from 5 March 2021.
Take rectal temperatures
Rectal temperatures of all of your horses should be taken and recorded twice daily during the isolation period. Horses that develop a fever should be examined by a veterinarian.
Laboratory testing for EHV-1
Horses that participated at Vejer de la Frontera since 9 February 2021:
Samples to be taken after day 21 (as per the above) using a nasopharyngeal swab to test for EHV-1 via PCR analysis.
The swab must provide a negative PCR test result to EHV-1. If the test generates a positive result, the horse must remain in isolation for a further 7 days and be re-tested.
Horses outside the Vejer de la Frontera show venue:
Your horse may have come into contact with other horses apart from those at the Vejer de la Frontera show venue e.g. your home stables or during your journey home. We recommend that you consult your usual veterinarian to advise you on biosecurity measures you should implement.
Release from Isolation
Horses must only be released from isolation on the advice of your veterinarian.
Return to Competition
In accordance with the Veterinary Regulations, Article 1029.7, horses that have participated at Vejer de la Frontera since 9 February 2021 are blocked in the FEI Database and will not be permitted access to any FEI events until they have fulfilled the testing requirements described above. Test results must be submitted via email to the FEI Veterinary Department on veterinary@fei.org in order for the restriction to be lifted.
However, as all FEI events are cancelled in Europe until 28 March, this will not impact your return to competition in Europe on 29 March, provided your horse returns a negative PCR test as above. As horses that have been in Vejer de La Frontera must be isolated, this also means that your horses should not compete in any national competitions or training events, or any breeding activities.
We are grateful for your assistance in implementing these measures, which contribute significantly to preventing transmission of the disease. It is only by working together that we can keep our community of FEI horses, as well as local horses in your National Federation, healthy and disease free.
Please feel free to contact the Veterinary Department should you have any questions.
Yours sincerely,
Göran Akerström, D.V.M.
FEI Veterinary Director
Destacados
Entrada Destacada
Rinoneumonitis